Makeup trials available for Bridal, Party and Corporate Day makeup
A pioneer in beauty and wellness industry in India, VLCC on Friday announced in New Delhi the roll out of the first-of-its-kind multi-city 'VLCC Makeup Festival', aimed at celebrating Indian beauty and connect with potential customers.
VLCC would provide makeup trials to consumers with a focus on bridal, party and corporate day make up for the ongoing and the upcoming season at wellness centres spread across more than 12 cities in India.
Up to 20% discount on spot bookings
The beauty experts at centres would also give beauty tips to customers to try at home. VLCC will be offering up to 20% discount on spot bookings during the festival.
The event will focus on different aspects of makeup and also include usable techniques like eyebrow shaping, the right way to apply foundation and lip colour/lip liner and eye makeup as well as eye shadow application for different occasions. Additionally, the VLCC experts will share tips on skin care before applying and post removal of makeup.
Target cities
VLCC Makeup Festival will be held in multiple cities including Amritsar, Ludhiana, Jalandhar, Manimajra, Chandigarh, Jammu, Ambala, Mumbai, Coimbatore, Chennai and the cities of Delhi-NCR. The on-ground events will be supported by extensive social and digital campaigns to reach out to more customers and create buzz about the initiative.
Horse's mouth
Sharing details about the campaign, Chief Business Officer- Wellness Services, VLCC, Ashutosh Bhardwaj,  said, "Since 1989, VLCC has been committed to transforming lives and enabling women to look and feel more beautiful. Makeup is an important element of looking good, and in turn feel more confident, irrespective of the occasion. We, at VLCC, believe that makeup is very individualistic in nature and goes a long way to enhance one's personality. The VLCC Makeup Festival is our third initiative to celebrate the beauty of women, post the 'Beauty Full Month' in March 2017 and 'The Month of Gorgeous' that was launched in April 2017. We had been regularly getting queries from our customers on makeup for different occasions in the past and hence, decided to organise this multi-city event to educate our customers on how makeup can be used to define looks and help accentuate your natural beauty."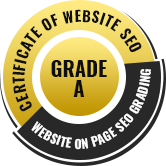 www.TrickyScribe.in