With a key focus to empower youth to break free of societal shackles through the dual platform of technological innovation and entrepreneurship, former international-level swimmer, UN Youth Ambassador and founder of Ignite-India – an innovative entrepreneurial ecosystem for young people in 7000 schools across India, Agnishwar Jayaprakash, conceptualized and produced Ezham Arivu on Doordarshan TV which has now gained a daily viewership of 3.6 lakh households.
(Source: Facebook)
News outlets, around the world, focus on the general lack of youth engagement in important issues, stereotyping young people as victims, protesters and problems, rather than as leaders and innovators who are using their knowledge, passion, and commitment to advance the UN's Sustainable Development Goals (SDGs). One such innovator using his influence on social media to challenge this negative stereotype is Agnishwar Jayaprakash.
The present global population of almost 1.8 billion young people is the largest ever, according to the UN Population Fund. This number seems to harbour sizable potential for tackling the world's many problems, but not if you believe the media industry as of now.
The key focus of his campaign is to empower youth to break free of societal shackles through the dual platform of technological innovation and entrepreneurship. Agnishwar Jayaprakash conceptualised and produced Ezham Arivu, the first ever talent hunt television show that showcases students' innovations, giving young innovators further voice to communicate their solutions, seek mentorship and support while also being the catalyst of change in their own rural communities, on Doordarshan TV.
Ezham Arivu in collaboration with UNIC, India and Bhutan aired 130 episodes, was ranked number 2 on its channel with a daily viewership of 3.6 lakh households. It further supported a number of creative technologies developed by young people, such as the ambulance drone, which delivers medical supplies to the scene of an emergency without the risk of traffic delays.
"Showcasing these stories on television inspires young viewers to pursue their ideas and elevates the general population's attitudes about youth engagement," said  Rajiv Chandran, CIO, UNIC, India and Bhutan.
For the service rendered towards the youth community through novel initiatives, this 26-year-old was conferred the prestigious "Outstanding Youth delegate Award" at the Winter Session of the United Nations Youth Assembly at the UN Head Quarters in NYC, USA.
"It was one of the most proudest moments of my life to not just receive the award in front of my peers who all deserved the award as much as I did but it was the opportunity to deliver a speech at the iconic General Assembly Hall where great leaders who I admired as a child have spoken in the past," recollects Agnishwar adding, "The opportunity gave me a profound sense of purpose and commit further to igniting the young minds of India while also having the chance to meet and be mentored by legendary role models who have served the world for decades like Ravi Karkara."
Serving as the Senior Advisor for Strategic Partnerships and Advocacy to the Assistant Secretary General and Deputy Executive Director UN Women, Karkara has been a Global advocate for human rights of women, youth and children for past 20 years.
Supported by over 1 Lakh followers on Facebook and 1.65 Lakh followers on Twitter, Agnishwar has expanded the reach of the innovation conferences in India into a global movement, using social media to mobilise youth to create social change in their communities.
"The youth of India responded overwhelmingly in attending the conferences over the seven days and many thousands more engaged through Facebook and Twitter," said Agnishwar, who believes has engineered a new kind of media outlet to ensure that local communities understand the importance of adopting the Sustainable Development Goals.
"After the success of the Ezham Arivu TV show my well-wishers at the United Nations have connected me with Hollywood producers who are very interested in scaling the TV show into a global model airing on a mainstream TV channel in the US," said the Youth Icon who was initially apprehensive about taking up such a large project as he had just started a year-long program at Harvard Business School in Boston, USA.
"However the opportunity of collaborating with international change makers like Karkara and promoting the SDGs globally through media is a dream come true," signs off Agnishwar who reaffirms his passionate towards achieving the United Nation's Agenda of a Sustainable World by 2030 through media, innovation and youth.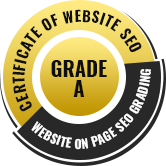 www.TrickyScribe.in