"Raw material goes from India to the US, the product is manufactured in the US and resold to India. That's how the market is running."
The brothels of Kolkata, Delhi and Mumbai are now doubling as skin farms where skin tissues are extracted from the sex-workers to make affluent men and women "beautiful." A 100-inch skin patch is enough for the same which comes with almost no price tag.
The amount charged depends upon the mutual consensus the last-level seller and the actual buyer and the prices are astronomical in case the patron is wealthy and is satisfied enough. Sex-workers from the northeast, Nepal and Bhutan are the worst affected lot due to the "fair and smooth" skin texture they have which is passed off as that of a person of Caucasian origin.
All the rich, including the celebrities, who pay for these aesthetic restructuring or the cosmetic surgery, hundreds of women in Nepal and brothels in India are exploited while the industry thrives.
The Indian and Nepalese Administration do their part and remain "clueless" about how these countries have become mini nurseries producing and processing raw material for skin grafts through a channel that is managed so efficiently that even Food and Drug Administration (FDA) is of no help.
Victim's take
Three years back, when Leela Thapa (name changed) managed to escape from a Mumbai brothel back to her native village near Langtang National Park, about 80 km away from Kathmandu, the big scar on her back did not matter. What mattered more to her was that she was home and alive.
A year later, when she saw another woman with a similar scar, she realized that the skin from her back wasn't scarred because of one of her clients' fetish or any injury. She mustered up the courage to make inquiries without raising suspicion and found that the skin was "stolen" to "make rich men and women beautiful".
The other woman had sold 20 inch square of skin tissue to an agent voluntarily for mere Rs 8,000 to fight poverty. The money went straight to the moneylender because of the huge debt she had to clear. The same agent helped her get into flesh trade. "The agent told her that he supplies skin to another agent and it's used in making some sort of stuff that helps in plastic surgery," said Thapa.
TrickyScribe asked an agent whether skin would be available for a wealthy relative who is due to be married soon but has severe burn scars. The agent replied: "With a down payment of Rs 1 lakh, it can be arranged."
In his bid to ensuring that the skin complexion matched, the agent asked for a picture of the patient. He also asked for blood type and a medical document to check if I was a genuine buyer. The agent called back two days later to ask for the advance payment as the "sample" is available.
How the nexus operates
Local agents take women to the porous Indo-Nepal border. From there, another agent takes over leading them to India and hands them over to another agent. The third agent arranges extraction of the skin tissues.
The women have to sign that they have donated the skin and not sold it," says 40-year-old trafficker Sher Singh held captive in Kabrepalanchowk district jail. Singh was arrested a year back for selling kidneys from the district that had become infamous as the 'Kidney Bank of Nepal'.
Not just kidney, Basgai used to get Rs 30,000-50,000 for each skin sample he supplied to the agent next in line. He used to pay about Rs 5,000 to the person whose skin was being taken. The agents higher up in the ladder sell it to various small pathological labs where the tissue is processed. The processed tissue is supplied to bigger labs (some of them are quite reputed) with a license to export biological derivatives to the US.
In the US, these derivatives are developed into Alloderm or similar product, used in various aesthetic surgical procedures such as penis enlargement, breast augmentation and lip augmentation for which India is a growing market.
Skin Farms
"Who will complain? We have seen places where life has no value. I saw with my own eyes that women who consistently refused to entertain clients or tried to flee were killed and their bodies were shoved inside gutters," says Raveena, a woman in her early 30s, whose kidney was sold and then she was trafficked to notorious brothels of GB Road, Delhi.
"Women are often drugged before their skin extraction. And sedating women is normal. For example, if a client wants to try something adventurous and is ready to pay for that, a woman would be sedated and tied to the bed.
Such is the horror that if a woman is sedated and her skin is removed, the first thing she would do, after coming back to her senses, is run for life and not check whether she misses a patch of skin on her body. Men have strange fetishes. She is likely to think that her client did this," she adds.
He said that mainly women are being trafficked because their skin and organ are more often in better condition since they do not smoke or drink alcohol. Nepali women are mainly targeted for skin because they are fair and their skin is passed off as that of a person of Caucasian origin.
Booming Cosmetic Surgery Industry
According to the most recent data available, the Indian aesthetic or cosmetic surgery industry that includes both invasive and non-invasive procedures had a skyrocketing Compounded Annual Growth Rate (CAGR) in terms of revenue generation and the estimated size of the overall cosmetic surgery industry was worth over $200 million. The sale of Alloderm or human graft worldwide has grown at 70 % CAGR since 2002.
Working Mechanism
"Raw material goes from India to the US, the product is manufactured in the US and resold to India. That's how the market is running."
They get the tissues from cadavers, from various tissue banks and also from some pathological labs or biotechnology firms in countries that may not have a tissue bank. He says that only two three medical establishments in India have tissue banks but the tissues that these banks have are used for the treatment of serious ailments such as burns over 90%. "Raw material goes from India to the US, the product is manufactured in the US and resold to India. That's how the market is running," he says.
The Alloderm or other skin draft formula that reputed medical establishments import are claimed to approved by FDA, US, but the FDA has time and again reiterated that they have no mechanism to check the source of these derivatives outside the US.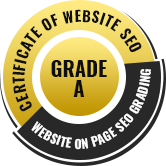 www.TrickyScribe.in