Arnab steals the show, Supremo Lalu & muscleman Shahabuddin in the docks
Republic TV on Saturday made a thumping entry to Indian news fraternity with a report that alleged former Bihar Chief Minister and RJD patriarch Lalu Prasad Yadav of taking instructions from muscleman-turned-politician Mohammad Shahabuddin when the latter was in Siwan jail.

The channel played a recorded conversation which it claimed took place between Lalu and Shahabuddin. Even though Bade Bhai (elder brother) Lalu and his new-found Chote Bhai (younger brother) Nitish are yet to respond, many opposition political leaders have reacted.

Bharatiya Janata Party leader Sushil Kumar Modi has hit out at Lalu the audio clip of the latter's alleged conversation with jailed don Shahabuddin was aired by a Republic TV on Saturday.
Modi said RJD supremo has been promoting and patronizing criminals as Chief Minister Nitish Kumar has turned a blind eye to the illegal activities of his alliance partner.
In the audio clip run by Republic TV, Shahabuddin is heard asking Yadav to remove Siwan superintendent of police Saurabh Kumar Shah. "Khatam hai bhai aap ka SP… remove them all… they'll trigger a riot. (Your SP is useless… remove all of them… they will trigger a riot)."

Nitish Kumar-led (JDU) has reacted cautiously with its spokesperson Neeraj Kumar almost questioning the sanctity of aired tapes. "Bihar government will investigate purported conversation between Lalu and Shahabuddin aired by a media house. Let's be clear that our government did not transfer the superintendent of police whose name is taken in the audio and it proves that our government never compromised on law and order," said Neeraj.
Bihar's industries' minister leader Jai Kumar Singh said he will not tolerate anyone who tries to malign the image of Nitish Kumar. "Government will take action after the audio clip is investigated," he said.
Shahabuddin, four-time veteran MP from Siwan, is lodged in Tihar Jail after his bail was canceled by the Supreme Court earlier this year. He is facing many criminal cases in Bihar and continues to be on RJD's executive council.
RJD, however, has defended Shahabuddin. RJD functionary Jagadanand Singh said his party will not expel Shahabuddin. "He is one of our leaders and there is no question of showing him the doors. But if he talked to Lalu Ji from jail, then it was wrong. Nothing more should be construed from the audio clip," he said.
Meanwhile, union minister for urban development Venkaiah Naidu held the tape has 'shocked the nation'. "Congrats and best wishes to Arnab Goswami and his team on the occasion of the launch of #Republic TV," he wrote on Twitter.
Tehseen Poonawalla, however, termed it a baseless and made up the report. "This is such baseless & made up story on @laluprasadrjd ji on @republic tv. Coz if true 1st answer how do u have pvt conversation?" he wrote on Twitter.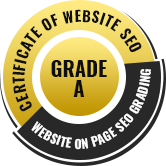 www.TrickyScribe.in