@ScribeTricky: First-ever edition of the three-day 'Global Fashion and Design WeekNoida 2017' will be flagged off at Marwah Studio Complex, Film City, Noida on Thursday. The idea is to promote fashion and design education, to support the fashion and design fraternity, to create awareness of national and international designers and their work, to uplift the standard of the fashion and design industry and to create synergy between fashion design and other industries.
"It is a 3-fashion and design extravaganza which will conclude on Saturday," said Sandeep Marwah, the renowned media personality who has been designated the Festival President. The festival will witness fashion designers from all over India and across the world.
Indo-Wales Creative Forum, Indo-Nigerian Film Association, Indo-Peru Film And Cultural Forum, Indo-Polish Film Association, Indo-Romanian Film And Cultural Forum and Indo-Hungarian Film Association have come forward to support the first 'Global Fashion and Design Week Noida 2017'.
Festival Director Sandeep Marwah also added, "Apart from these, we have received confirmation from over 30 other film and cultural forums of their association with this event. Indeed the first, Global Fashion and Design Week Noida 2017 is an international event of a grand stature. Such an initiative has taken place for the first time where schools, colleges, fashion and design fraternity, film and television fraternity, fashion consultants, designers and fashion shows from more than 25 countries of the world are participating."
International Film and Television Club, International Film and Television Research Centre, International Public Broadcasting Forum, International Children's Film Forum and International Women's Film Forum have confirmed their participation with the first Global Fashion and Design Week Noida 2017.
"More than 200 people are working day in and day out to plan and design the Global Fashion and Design Week Noida 2017 to make it a grand success. We need support from all the angles to be successful. Soon this event will be in the books of the international fashion industry," added Sandeep Marwah.
The Asian Education Group President, Sandeep Marwah explains about the qualification of the festival which makes it famous and memorable. "First, every festival needs consistency and continuity. We are organizing it for the first time and we are pledged to organize the same in all the years to come, as we are maintaining our consistency in other festivals we celebrate as well. We are expecting a footfall of around 15,000 people in three days. This festival, with participation from so many countries, has become a flagship for all other festivals and it will become the base for bringing love and affection in the world through the spirit of fashion and design," he said.
Exhibitions on painting, jewelry, interior and photography are going to be a part of the show. Moreover, seminars and workshops will be held on various current issues from the cosmos of the fashion and design world for the sake of academic pursuit. Fashion shows and cultural events would definitely captivate the audience by their mesmerizing dedication. The screening of fashion-related films will be one of the major highlights of this festival.
It is likely to promote holistic development and inclusive growth across the entire world through the wheels of secularism, humanity and integrity fuelled by the fashion, design and fabric world comprised of different textures, colors and designs.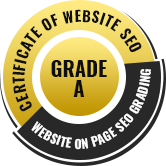 www.TrickyScribe.in