Functions and nature of media are frequently questioned and discussed topics these days. Be it among the commoners or in the parliament. Media-related issues convert into baseless speculations that catch the attention of rumourmongers within no time.
In the road to International Yoga Day, Yoga session and Yagya will be conducted before the inaugural session. The book on "National Journalism" written by Sourabh Malviye will also be released on the occasion. The book contains articles by thirty renowned journalists. Eye checkup session will be going on along with the event. There will also be an exhibition of the photographs of the two young and famous photojournalists.
To mark the completion of its 10 years, Media Scan will organize a discussion on the theme "Media and Myth", amongst its stakeholders, on contemporary issues on the campus of Indian Institute of Mass Communication (IIMC), New Delhi, on Saturday.
The event will take place in the presence of media learners, media personalities, research scholars, academicians, social workers, bureaucrats and spectators from across the nation.
The event is being conducted by the collaboration of Media Scan, Gandhi Smriti and Darshan Smriti and IIMC. The six sessions of the event includes questions on deprived classes, history rewritten, the current scenario of Jammu Kashmir, Government Communication and expertise, journalism of national ideologies and discussions on Dharmpal Smriti.
The prominent speakers of the sessions are Atul Kothari, Arun Kumar (Specialist on J&K issues), KG Suresh (Director, IIMC), Padamshree Ashok Bhagat (Founder, Vikas Bharti), Padamshree Jawahar Kaul (Senior Journalist), Dr Yogesh Singh (Vice-Chancellor, Delhi Technological University), Aashish Gautam(Divya Prem Sewa Samiti), Rajiv Ranjan Prasad, SRP Kalluri, Dr Kusumlata Kedia, Anil Pandey, Badrinath, Bhupendra Dharmani (Information Commissioner, Haryana Govt.), Dr Anil Rai Ankit (MGAHV, Wardha), Sadhvi Deza Om, Atul Krishna Bhardwaj, Ravi Shankar (Director, Sabhyata Adhyan Kendra), Pramod Dubey and Jaybansh Singh.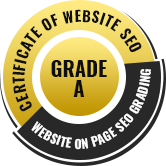 www.TrickyScribe.in