Implant designed for Samsung F Series Smart TVs
@ScribeTricky: WikiLeaks published the User Guide for CIA's "Weeping Angel" tool – an implant designed for Samsung F Series Smart Televisions. Based on the "Extending" tool from MI5/BTSS, the implant is designed to record audio from the built-in microphone and egress or store the data.
The classification marks of the User Guide document hint that is was originally written by the MI5/BTSS and later shared with the CIA. Both agencies collaborated on the further development of the malware and coordinated their work in Joint Development Workshops.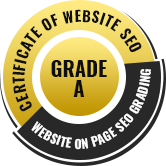 www.TrickyScribe.in