Government has bigger fishes to fry than worrying about petty issues
At a time when sections of media and political parties have locked their horns on petty issues, the Indian government has bigger fishes to fry than worrying about what one can eat or drink.
Issues as grave as the safety of the fairer sex have been put on the backburner and people are busy wondering how the rodents did manage to guzzle down banned liquor in dry Bihar? Or whether or not the state governments accept the Swachh Survekshan that was tabled by the ministry of urban development?
The Supreme Court on Friday upheld the death sentence of all four convicted in the December 2012 Jyoti Singh gangrape case. The four convicted are Akshay Thakur, Vinay Sharma, Pawan Gupta and Mukesh. People rejoiced! This was considered to be a victory.
Similarly, those responsible for the brutalities have been dealt with by the Bombay High Court, which upheld 12 life sentences in the case. "Somewhere, somehow, justice can prevail," Bilkis Yakoob Rasool alias Bilkis Bano said in a statement on Thursday last.
One of the many horrors that came into light after the Gujarat riots of 2002 was the Bilkis case. Then 19-year-old Bano and her family had been trying to flee the riots in a truck. They were set upon by a mob of men who gangraped Bano, pregnant at the time, killed her daughter and 14 others in her family.
Be it the case of Bilkis or Nirbhaya, it is the Indian society and general mentality that needs an overhaul. Not because those crimes could've been contained. Not because such crimes done in the fit of the madness can never be prevented as say the criminologists. Not because crime-prevention is still limited to organized crimes like kidnapping and extortion.
Law as a Deterrent
Formulation of stringent laws, too, has not been seen as an effective deterrent. Even with stringent laws in place to deter sexual violence against women, inconsistencies in the judicial process many a time leads to lighter punishment for the perpetrators. Women are often judged by their past sexual history — whether she had been sexually active or she was in acquaintance with the accused.
Politicos' Take
Questioning the death sentence to three men who were convicted of two gang-rapes in Mumbai recently, Samajwadi Party patriarch Mulayam Singh Yadav had told an election rally in Moradabad, "Should rape cases be punished with hanging?" Not mincing words, he said "Ladke, ladke hain. Galti ho jati hai (Boys are boys. Mistakes happen sometimes).
Women are "equally responsible" for crimes committed against them, said Vibha Rao, chairperson of the Chhattisgarh State Women Commission.
Academicians' Take
Lawyer and academician Mrinal Satish's book "Discretion, Discrimination and the Rule of Law: Reforming Rape Sentencing in India", examines the rape sentencing regime in India to tell us why the judiciary needs sentencing guidelines.
The well-researched book throws light on the rape sentencing pattern in India by examining about 800 cases decided by the Supreme Court of India and 21 High Courts over a quarter of a century — between 1984 and 2009.
The author argues that rape adjudication in India has always been impacted by pre-conceived notions, myths and stereotypes about the offense and about victims of rape.
Myths Associated
Rape myths — such as the absence of injury indicates consent during intercourse, or rape by a stranger is necessarily "more traumatic" than by an acquaintance — are prime factors considered in rape sentencing, the author says.
NCRB Data
Rape is the fourth most common crime against females in India, and Delhi tops the chart. According to the National Crime Records Bureau (NCRB) statistics for 2015, on average, a female is raped every 15 minutes, but experts say the problem is much worse than the official figures suggest.
Present Context
Not being overcritical, the matter of the fact is that the same Delhiites, who organized large-scale protests supporting Nirbhaya's cause, failed to get her timely medical assistance.
She was found lying in a pool of blood near Delhi's highly populated and "so-called" high-end Vasant Kunj locality where she thrown after being raped brutally by a gang of six men in a moving bus and then thrown out on a roadside. Her friend, who was traveling with her, was beaten to the pulp and thus he could not save his friend. They both were left on the wayside to die.
Way ahead
Everyone knows that police density is low and there is a rising need of a mutual symbiosis between the cops and civil society for effective crime control. Enlightened citizenry empowers authorities. But the sky hasn't fallen yet, so who really cares? Sadly, not many!
While humans are certainly capable of altruism, we primarily look out for ourselves and those we care about. Regardless of whether this is good or bad in the broader sense, it's natural and how most of us behave, most of the time. Still, it is
Still, it is high time when people should stop chanting yatra naryastu poojantey, ramntey tatra devatah (a place where the ladies are respected, is as good as heaven) and bring it to practice.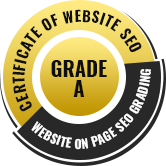 www.TrickyScribe.in

//pagead2.googlesyndication.com/pagead/js/adsbygoogle.js
(adsbygoogle = window.adsbygoogle || []).push({
google_ad_client: "ca-pub-3231328548172927",
enable_page_level_ads: true
});