Education sector in India is expanding leaps and bounds with the increase in number of private educational institutes. Globalisation, liberalisation and privatisation apart, increasing public awareness in favour of education has done the trick here in India where only the medical bills exceed the educational expenses of an average Indian household.
Above all, education has been commercialised to great extent in India. Education, simultaneously, has become a very lucrative business venture. Keeping this in view, several technical and technical institutes have thronged Indian cities bringing higher education to the doorsteps of many.
Those endowed find top slots in the best schools possible with reasonable fee structures while the others find admissions in the mediocre colleges. Same remains the story be it the case of an engineering aspirant or a medical one.
Joining the bandwagon lay the Law aspirants. As says the principle of homogeneity, the dimensions of each the terms of a dimensional equation on both sides are the same. What change are the course length, subjects taught and expertise inculcated, with the basic structure remaining the same.
Following factors might be held accountable for rapid growth of private schools in every nook and corner of our country.
Infrastructural Facilities
Infrastructure of an educational institutes encompasses both human resources(teachers, non-teaching staff, administrators, curriculum framers, book writers, students, etc.) and material resources(building, classroom, library, laboratory, art and science gallery, assembly hall, teaching aids, furniture, garden, playground, computer lab, materials for sports and games, etc.
Is the infrastructure of private schools better than government schools? The answer will be yes, in general. Holding that not all government colleges lag behind in terms of infrastructure, advocate Pratyush Sinha, an alumnus of ILS, Pune, said the managing committees are sincere and serious enough to fulfil the needs of the law schools for the betterment of their students.
Quality Education
Getting quality education is everybody's fundamental right. Nobody should be deprived of that facility according to constitutional provision of India. But question is whether the students of government colleges are getting it?
Some recent surveys have shown that linguistic (vocabulary/reading) and arithmetical (basic numerical skills) abilities of children have been declining over the years. Law, being based on communication skills, makes situation grimmer than it looks in the first glance.
Mainly, their relation with staff inspire them to work round the clock for the schools, holds Nidhi Rajdan, an alumna of Symbiosis Law School, Pune.
Bane and Boons
Now the question arises whether the rampant growth of private schools is a blessing or a curse to the society? It can frankly be stated privatisation of education breeds mushrooming growth of private law schools.
It will be boon to society if the people are financially strong or if the education in private schools is affordable or if people believe in the words of Deng Xiao Ping, the reformer of modern China, "we should not bother whether the cat is white or black; we should only bother if it catches mice".
But in our country, in practice, around 50 per cent people are unable to satisfy their bare needs to live like civilized beings. The list of BPL and child labour is increasing year by year. As maximum people are belonged to poor and middle class families, they cannot send their children to private colleges where tuition fees are not the only expenses incurred.
Present Context
With the Bar Council of India lowering the bar of standards for opening a law school, it could be easier to get permission to start a law college in India than to get a law degree.
The list of law colleges across the country as compiled by the Bar Council of India (BCI) shows that UP has the largest number of 350 law colleges, and one of its little known universities, Shri Chatrapati Shahuji Maharaj University in Kanpur, has 88 colleges affiliated to it awarding law degrees, of which 44 were given permission in just two years between 2014 and 2016 to impart legal education.
The mushrooming of large number of law colleges— presumably due to a huge interest in the legal profession — is indicative of the popularity of the legal degrees which attract students from across the country.
Concerns Raised
This has also raised concerns in the legal and judicial fraternity about the quality of advocates such institutions are churning out in hundreds.
"It's a matter of concern that some of the universities have given too many affiliations to start law colleges. We are looking into some cases in UP and Andhra Pradesh," top BCI sources told TrickyScribe on Saturday.
Sources, however, said the responsibility largely lies with state governments which grant no objection certificates after verification if such colleges have adequate infrastructure and facilities to start degree-level courses.
Elite or well-known universities like Allahabad University, the Banaras Hindu University, Aligarh Muslim University have just one or two colleges imparting legal education.
Of the 1,500-odd law colleges in India in 2016, Madhya Pradesh is second with at least 143 listed law colleges, followed by Maharashtra (139), Karnataka (115) and Rajasthan (110).
Actions Underway
Meanwhile, the BCI has expressed its concerns over the mushrooming law schools in India and has plans to tighten the noose on law schools in every state in India.
Another BCI source pleading anonymity said that "the BCI now also can make that rule that we are not going to [permit] any law school [to be established in a given] area. Depends on strength of the law schools. If you have three or four colleges with [small] strength in an area, then fourth [college may not be allowed to be operated]."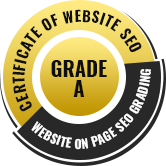 www.TrickyScribe.in